SHARE THIS FORUM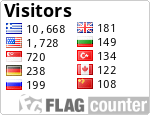 SOCIAL NETWORKS

Deepsessions welcomes 2010 with a real deep release.
The original mix is a track full of emotins & deep atmosphere.
But we got also 3 remixes with different influences in them.
Samanah remix balance between deep tech sound & prog.
Cristian R remix comes with pure prog sounds making this track good for opening sessions.
Darkon remix comes harder using fat beats & strong bassline.
1. Original Mix
2. Shamanah Remix
3. Cristian R Remix
4. Darkon Remix
DJ Reactions:
"Shamanah Remix Roxx on this EP" - 4.0 / 5
Garrett (Poland)
(djmix.network , globaltrance, insomniafm, friskyradio)
"Shamanah Remix for me, love the atmoshperes in it" - 4.0 / 5
Marcooz (Poland)
(friskyRadio, friskyRecords, L2Music,Mistique Music, PureSubstance)
" A good groove and the track worked well and good" - 3.0 / 5
Dj Andre Wink (Brazil)
(WHI Productions, Release Promo, MistiqueMusic, Insomnia.Fm, BeatTunes, Pure.Fm, TribalMixes)
"Very dark and great pounding bass " - 4.0 / 5
Orly Aycart (USA)
(Latronik Rec. Miami Vibes Radio, )
"all versions are great here! darkon remix and shamanah remix are the best for me! i love this release!" - 4.5 / 5
Jim_Star (Canada)
(www.alicemanagement.com ; no sound ; monique musique)
"Like the Darkon mix. " - 3.5 / 5
Hawker (United States)
(Beatport, Beta, featured on Proton Radio, Dirty Mind Music)
"Shamanah & Christian R are my faves here" - 3.5 / 5
Sasha Le Monnier [ C.O.U. Muzik ] (UK)
(BeatAgency,Source Of Gravity,Proton Radio,Danceradioglobal,DI.FM,ensonic.fm,Contagious Rhythm)
"original!!!" - 3.5 / 5
dj_okin (Greece)
(toolbar records)
"great ep........." - 3.0 / 5
DJ Rodrigo Brito (Brazil)
(Nocturna Records , Lokik Records, London Pub, Transamerica FM )
"good music there" - 3.5 / 5
Gandini & Liagre (Argentina)
(Sol Solar, Frisky Radio, DanceRadio)
"Shamanah Remix & the Original" - 4.0 / 5
s007ii - subRoutine (Canada)
(RK2 Podcast / ProtonRadio.com / 1mixRadio(UK) / Underground Radio)
"darkon and original mixes are great" - 4.0 / 5
Xaric (France)
(Sense FM / Pure Fm / Jenny Fm / Stripped Rec / Atlant Digital)
"Very good release. darkon's remix takes it to the underground." - 4.5 / 5
Alan Johnas ( Italy)
(Ammos Bar, Corfu, Enigma)
"Will play the Darkon mix, not sure about the others though." - 3.5 / 5
DJ Pascal (Scotland, UK)
(Colours, Arches, Death Disco..)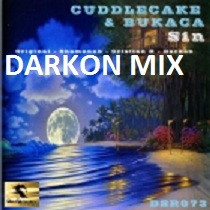 Admin




Posts

: 434


Points

: 1237


Join date

: 2010-01-10


Age

: 36


Location

: greece




---
Permissions in this forum:
You
cannot
reply to topics in this forum