SHARE THIS FORUM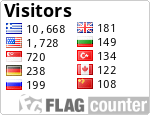 SOCIAL NETWORKS

Mesa ston Martio tha kano mia ekpompi afieroma stous Ellines paragogous...(oxi mono tous gnostous...pou kseroume oloi.)
Gia ayto skeftika osoi theloun na mou steiloun tis kiklofories tous (Promo,New releases,digital) i kai ta demo tous (arkei i paragogi ton demos na einai kali kai na tairiazei se olo to set).
Steilte mou se link oti nomizete,oti prepei na akoustei kai na min menei sto PC sas. (Rapidshere or Yousendit) :DEMO HERE
Pistevo oti einai kalo emeis pou kanoume ekpompi sto radio na voithisoume tin kali mousiki na vgei pros ta ekso!!!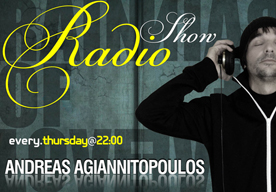 Thanks!!!!!!!!!!!
An einai na ksekino me toso kala tragoudia i ekpompi tha einai super!!!
Thanks Darkon!
Very Good!!!arkei na yparxei sosti etaireia me sostous anthropous (kyrios...) kai mia xara tha paei!!!
Ziger poly kalo to track!Logika einai to original mix kai oxi kapio apo ta remix pou eida sto mypromopool?
Apo oti eida ton aprilio kykloforei an den kano lathos!!
An nai kali epityxia!
Einai poly kalo gia to set!
thanks!!!!
Hello dancecraft!!
Apo ta 3 pou mou esteiles to Electric Kiss theoro dynato track gia tin ekpompi!!!
Min pareksigitho kai ta alla 2 einai poly kala ok?
Thanks!!!
SAS EYXARISTO OLOUS POU MOU STEILATE TRACKS!SYNTONISTEITE AVRIO STO FRESWEBRADIO KAI MIN KSEXNATE GREEKS DO IT BETTER ! ! !

---
Permissions in this forum:
You
cannot
reply to topics in this forum